Sponsors and partners
Woking Borough Council gratefully acknowledges the support, both financial and in-kind, from a range of sponsors and partners who help to deliver the successful Celebrate Woking  cultural events programme. For current sponsorship opportunities or to discuss a potential collaboration, please email the Celebrate Woking Manager. 
Our sponsors:
 The Trident Honda Woking Classic Car Show is sponsored by Trident Honda and will take place on Sunday 24 September 2023. 
 Richard Roberts, Managing Director of Trident Garages Ltd said; "We were delighted when asked to sponsor the rejuvenated Classic Car Show in Woking. Being a family business established in 1963, therefore celebrating our 60th Anniversary, we have been part of Woking for many years. In our history we have run 2 dealerships in Woking, in the 1970's we ran a site in Church Street, Woking, in the 1990's we ran a site in Goldsworth Road, now our operation is based in Ottershaw enabling us to devote the space required for a large dealership able to provide full support to our customers. In the past we sponsored the Woking Classic car show almost 20 years ago, when it last took place, so the opportunity to bring it back to Woking was too good an opportunity to miss."
The show creates another fabulous reason for people to come into Woking and benefit from the towns shops, restaurants, and coffee stops, whilst viewing over 65 classic cars  across all of the town centre. Trident Honda will be located in Jubilee Square bringing  a range of new Honda's, including the brand new ZR-V and the all new 2023 CR-V, alongside the HR-V and new award winning Honda Civic e:HEV, full hybrid and a couple of vintage cars too. More information HERE.
Woking's Fireworks Extravaganza is brought to you by Woking District Rotary Club. All proceeds go to our carefully selected charities. This year's sponsor is the Arora Group, owners of The Peacocks.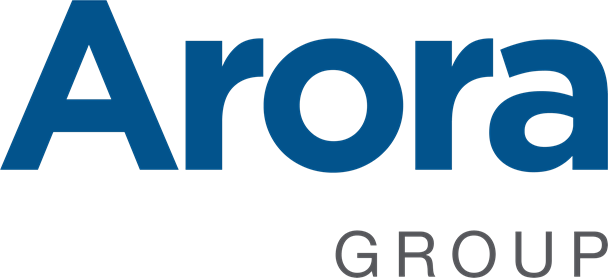 Summer Sounds is sponsored by The Marches - the new apartments in the heart of Woking.  Put your feet up and enjoy the sun on their desk chairs at Summer Sounds. Or, for an even more breath-taking experience why not book your viewing of one of their amazing show apartments.
Sponsoring Summer Sounds 2023 is Harvey Water Softeners. As industry leaders across the UK and Europe,  they're known for their revolutionary Water Softeners that are designed using the highest-quality materials in a purpose-built factory in Old Woking, Surrey.
Founder, Harvey Bowden, invented a twin cylinder design, which is at the forefront of innovation. With modern technology, the Harvey Water Softener features technology that provides homes with high-quality softened water 24/7, working at optimum efficiency to deliver great-tasting water. As well as softeners, they also offer a wide range of Drinking Water Solutions, including taps, filters, jugs, and more.
Start experiencing the benefits of softened water for your home and health, and book a free, no obligation demo today.
Also sponsouring Summer Sounds 2023 is the Gordon Ramsay Academy. 
If you love food then you'll love learning to cook the Ramsay way. Join them for fun cooking classes, and lots of delicious food!